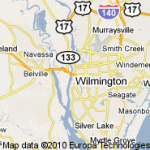 Do you want to reach more potential customers in your local area but your budget it just too tight to experiment with any new marketing medium? Well, we can help. Introducing Pay Per Lead. A pay for performance type marketing approach. We will do all the hard work in getting a lead for your business and you just have to sell them as you usually would. We only charge for qualified leads that are delivered for you. It is a WIN WIN WIN marketing approach.
After we generate the leads we can email the lead one by one as they come in, email them in batches daily, or send them directly to your phone. We can focus all your leads  in one or many local areas. We use advance geo-targeting techniques and tracking to laser target your target market wherever they are.
Local Lead Generation Benefits:
Leads are fresh and want more information now.
Leads are local or are looking for companies in your local area.
You only pay for the leads you receive.
Leads are qualified by your specifications.
Leads can be sent right to your phone or email inbox
Leads can be exclusively yours and never be resold.
Now with over 80% of all searches done online being local related, you can not afford to miss out on losing potential customers that are looking for your products or services.
Contact us today to schedule a appointment and start receiving leads as early as tomorrow.